Why Lifestyle?
LIFESTYLE PHOTOGRAPHY: maternity (seeds), newborn (peanuts), children (sprouts) and families (pods).
A lifestyle session is a style of portrait and people photography which aims to capture and document real-life events, situations, or milestones in an artistic manner and capturing you and your family in your everyday life. With two children of my own and a photography career I have lots of practice posing children and families. I understand that children want to be kids and it is hard for them to sit there, pose and say "cheese" over and over.
YOUR HOME
In the event that you would like to do a session at your home there are some things you can do prior to our session to make it go as smoothly as possible. Where are a few of your favourite places to hang out as a family? Do you have a favourite area in the house that you spend the most time in? We can tailor some of our photographs to be focused in these locations. Prior to our session I'll have you take one or two photographs in your home around the time of day we will be having our session. Once I review them I can make any suggestions of items that should be placed aside to help keep the images as clutter free as possible. A fresh bunch of flowers is a nice treat for you and also looks great in pictures!
HOW TO PREPARE
The best way to prepare is to complete the questionnaire online, over the phone or in person. In addition, if we've decided on an in-home session then ensure the selected rooms are free of clutter.
Once I arrive I ask the children to take me to their bedrooms and show me around. This makes the children comfortable and gets them excited to "help" me while we take photographs. I then start with one of the activities we have discussed; for example reading a book, as then you engage with the kids without them having to be posing right from the start.
As a mother of two boys I understand children and it is my job to interact with them, keep them excited and move between children if one of them has lost interest. I want to leave the session with you thinking, "that was a lot more fun than I thought possible!"
WHAT TO WEAR?
Usually the first question I get asked is "what do we wear?" The part I love about lifestyle photography is that clients can incorporate their style both in terms of their clothing and home decor into the photographs. For locations outside of the home I also tend to follow these same rules.
1. I always encourage my clients to select clothing they feel comfortable in and that communicates their style. I recommend starting from a neutral palate. I find busy patterns or t-shirts with logos can be distracting and can date the photographs. Neutrals do not have to mean a plain white t-shirt for everyone. Some of my recommendations would be light greys, blues, creams, ivory, soft pinks, etc. I suggest that the colors compliment each other therefore, if one person is wearing a cream shirt and jeans then the other should not be wearing a black shirt. Ideally, there would be between three and four colors including denim in a group setting. Don't be afraid to add plaid, stripes and floral's as they often work great in photographs.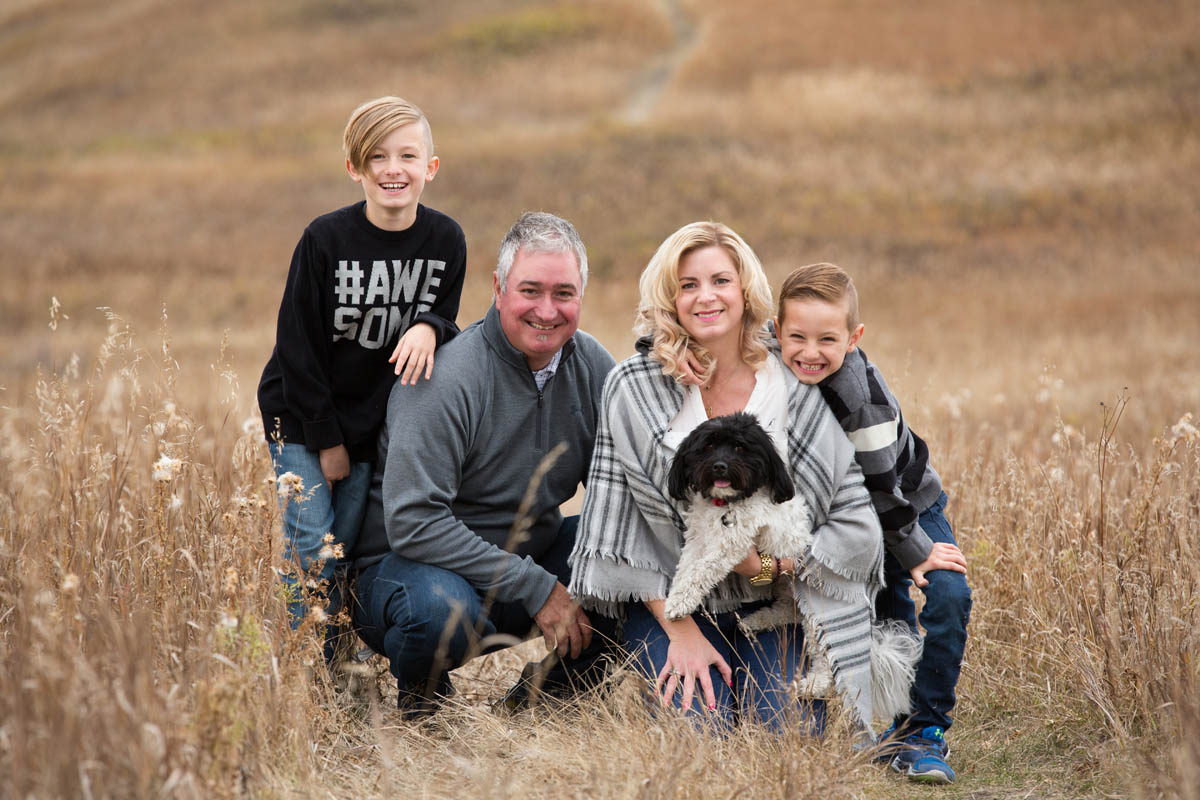 Greys, white, black and jeans
Plaids and pull color from shirts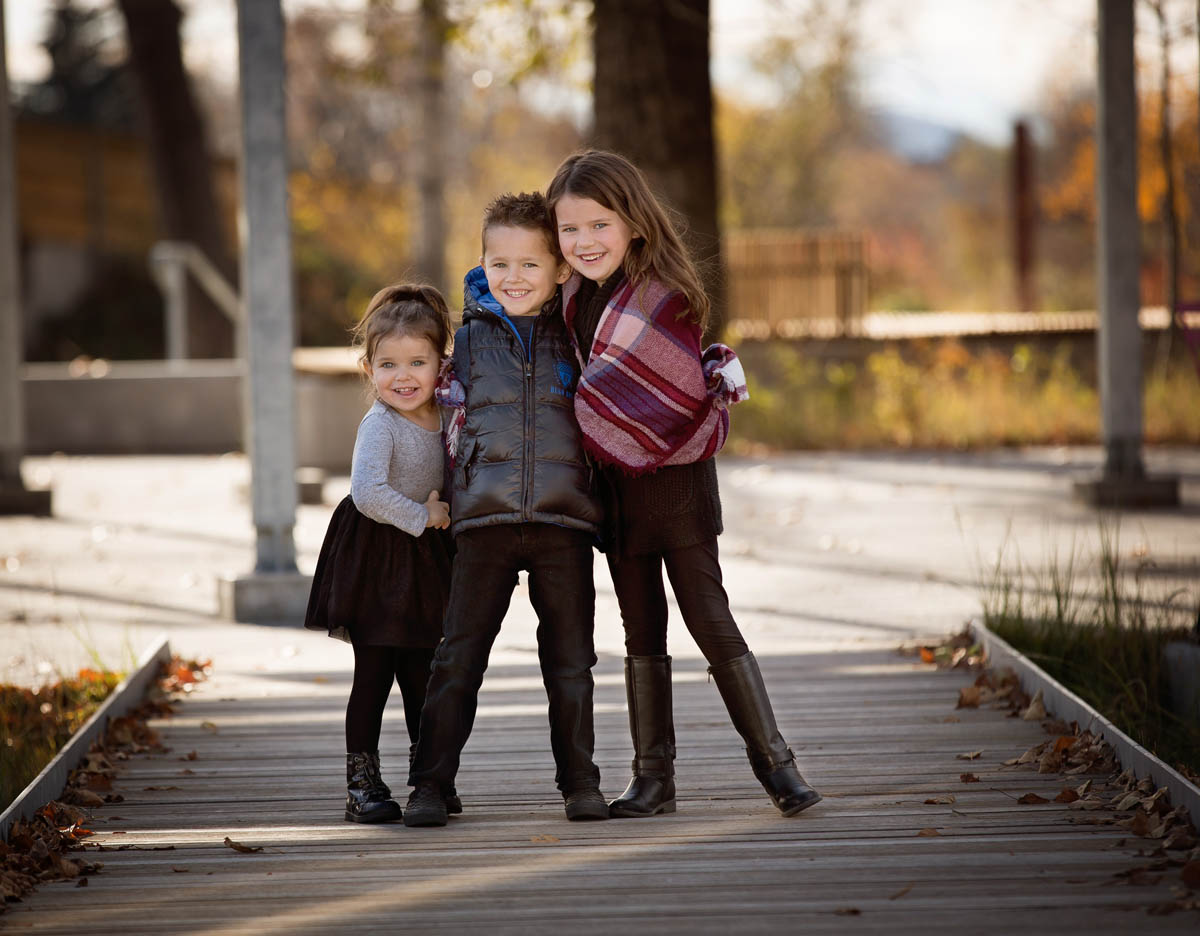 2. If it is cold outside don't be afraid of layering your clothing. Scarves, hats and gloves can be used as accessories.
Try to avoid ski type jackets and
go for the pea coat or a more stylish look.
3. I love fabric that moves or has texture such as lace, as it makes for interesting photographs. I typically photograph light colored clothing on a light background and dark colored clothing on a dark background.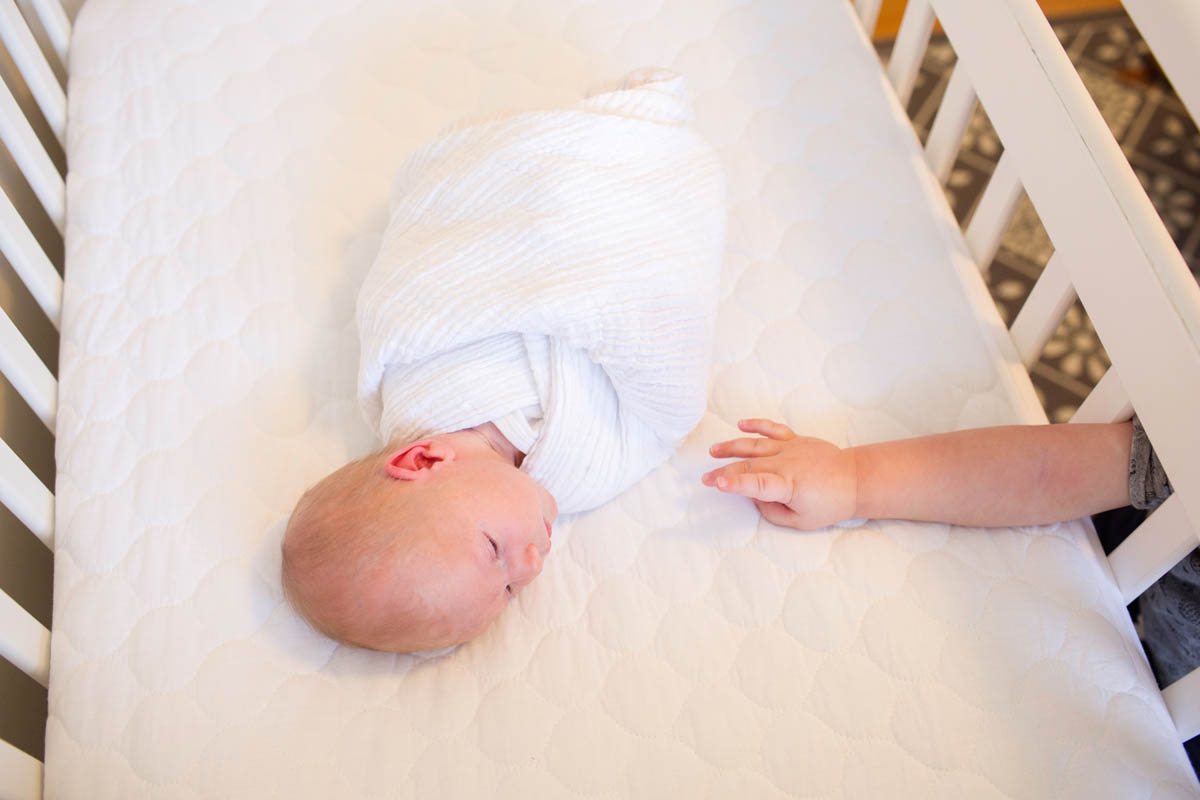 4. The benefit of being in your home is that you can incorporate objects that have meaning.

Whether it
is a knitted blanket, quilted throw or your neutral color palette.